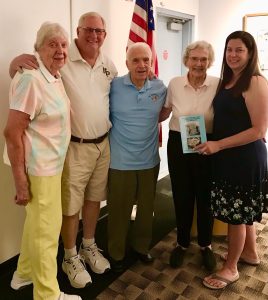 Here is a Catch Up of this Past Week in New Providence and Some of the Many Exciting Things Going On and Upcoming in our Community:
We really enjoyed the new displays at our library! Please try to stop by to see them! Thank you to our Historical Society and to our Friends of the Library.
Utility Upgrades are continuing around the Borough, expect some delays and detours. Please be patient while this important work continues.
The new traffic pattern on Pioneer Drive and Balcom Drive began Monday. Please be aware of new road striping patterns.
Continue reading