Al Morgan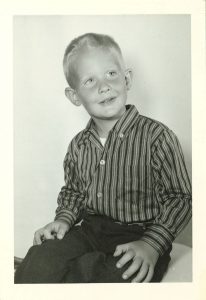 …A New Providence Guy!
Born Allen Bernard Morgan III on September 24, 1954 to Clarice nee Hughlett Morgan and Allen Bernard Morgan Jr, Al grew up on Edgewood Ave in our Oakwood Park neighborhood of New Providence.
Al attended Lincoln School and often jokes that the Mayor's office in Borough Hall was his French classroom. Al attended and graduated New Providence High School in 1972 and is a proud PIONEER.  Al continued his studies at Tusculum College and went on to receive his degree in criminal justice at Union College while working full time.
In 1982, Al joined UPS. Twenty-four of his twenty-eight year tenure at UPS was in service to New Providence. After retiring from UPS, Al began a small painting and handyman business in New Providence.
Al is happily married to wife, Christine, and blessed with four children all of whom graduated from New Providence High School. Al has four grandchildren (1 infant, 1 toddler, 1 in preschool in New Providence, 1 at New Providence Middle School), and a beloved rescue dog. Al is grateful for his beautiful family, great friends, our wonderful community, and for many good blessings.
…Commitment to Community!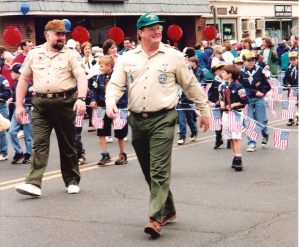 Al has always been very actively engaged in our community. Al served as the New Providence Pack 263 Cub Master for 10 years, and as the William Paca Club President for 10 years. Al was recently elected to the Paca Club Board of Trustees and serves as Chairman. Al served on the New Providence Board of Education for 3 years as VP and as Personnel Chair. He also served on the New Providence Community Service Association, on the board of the New Providence Business Association, as VP of the New Providence Library Board of Trustees, the Knights of Columbus, and coached soccer and baseball. Al served as President of the New Providence Lions Club and is currently serving as a Trustee. Al was elected President of the Union County League of Municipalities for 2 terms. Al was a Councilman before becoming New Providence's 18th Mayor, serving his 4th term as Mayor of New Providence.  In response to the devastating impact on local businesses and economy due to the pandemic, Al was invited to join Mayors for Main Street, a bi-partisan organization of Mayors actively advocating for small business recovery. Al is also currently serving on the New Providence Emergency Management Team and as the Sergeant at Arms for the New Jersey General Assembly.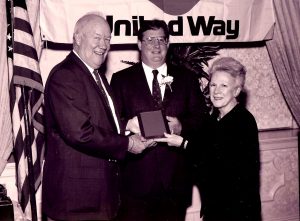 Al works closely with our state, county, and local legislators on a regular basis, continually advocating for our community. Al's strength is not only his natural ability to listen, connect, and work well with people, but his strong leadership ability. His awards and acknowledgements include the Boy Scouts of American Good Scouting Award, Bob Franks Union County Elected Official of the Year Award, Lions Diamond Centennial Membership Award, Lions Gold Centennial Membership Award, Melvin Jones Fellowship Award, American Red Cross Community Service Award, Watchung Area Council District Award of Merit, the UPS Community Volunteer Award, and the United Way Volunteer of the Year Award.
…Mayor of New Providence!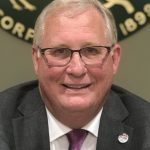 Al is proudly serving his 5th term as Mayor of New Providence. Al is a man of the people with a solid record of Proven Leadership. Al's love and commitment to our community, helping people, public safety, prudent financial standards, and strong leadership skills, guide his every step as Mayor.
Mayor Al's Many Accomplishments Include:
Implementation and maintenance of our long term financial program resulting in a AAA bond rating.
A 5-year operating budget forecast, resulting in stabilized tax rates while increasing productivity through shared services and lower operating costs.
Building a new state of the art Rescue Squad headquarters and emergency shelter.
Upgrading emergency communication systems and securing the latest technology tools to support emergency services.
In partnership with the business community, helped create the New Providence Business & Professional Association, and our annual New Providence Street Fair.
Creating and supporting the New Providence Diversity Committee, always advocating for a welcoming, engaged, diverse and inclusive community.
Implementation of a comprehensive road resurfacing program.
Institution of flood control and stream bank erosion projects.
Building Centennial Park at no cost to taxpayers using nearly $1 million in grants, contributions, and volunteer work donations.
Renovation of Veteran Park to honor those who gave the ultimate sacrifice.
Installation of new playground equipment in all borough parks.
Updating and expanding the DeCorso Community and Senior Center.
Major expansion and renovation of the New Providence Memorial Library.
Creating and implementing the downtown streetscape project.
Working with Sustainability Committee to create the New Providence Community Garden and many new sustainable programs and initiatives.
Installation of solar pedestrian walkway warning lights.
Working extensively with the Board of Education to implement an expanded summer program.
Working closely with other municipalities to implement a shared court system which not only saves taxpayer dollars, but also creates an additional revenue for our borough.
Developed a borough wide traffic and safety plan with our New Providence Police Traffic Division to identify potential traffic management and implement calming measures and strategies to enhance safety, accessibility and mobility around New Providence.

 

Installation of new pedestrian bridges at Mee Lane, Douglas Street, and at Commerce Street after Hurricane Ida washed out and severely damaged the bridges.