–By Hayden LARocque Green in TAPintoNewProvidence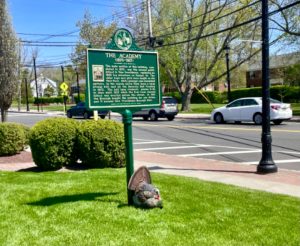 NEW PROVIDENCE, NJ – The New Providence Historical Society placed the second historic marker in town. This marker has been installed in front of the former Academy School building and Borough Hall, and is currently leased by Peapack Private Wealth Management. Placed on April 30th by the Department of Works (DPW), it is the first in the town to include photos on both sides of the marker.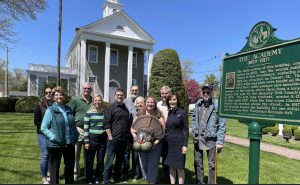 On one side, the former 1870 Academy School is pictured. The other shows Old Borough Hall. A description of each building is next to each image, bringing historical context to this marker.
"When people are walking around, they can learn a lot of history, more than people realize," said Mayor Al Morgan.
Continue reading