Zumbini with Allie Celebrates Grand Opening with Ribbon Cutting
NEW PROVIDENCE, NJ – Sing, Dance, Play, and Learn at New Providence's newly opened Zumbini with Allie.
Allie Lasota opened this new spot to be the destination for families in the greater New Providence area relating to children's music entertainment and provide the "best" experience in music and dance starting at infancy through adolescence in a safe and energetic environment.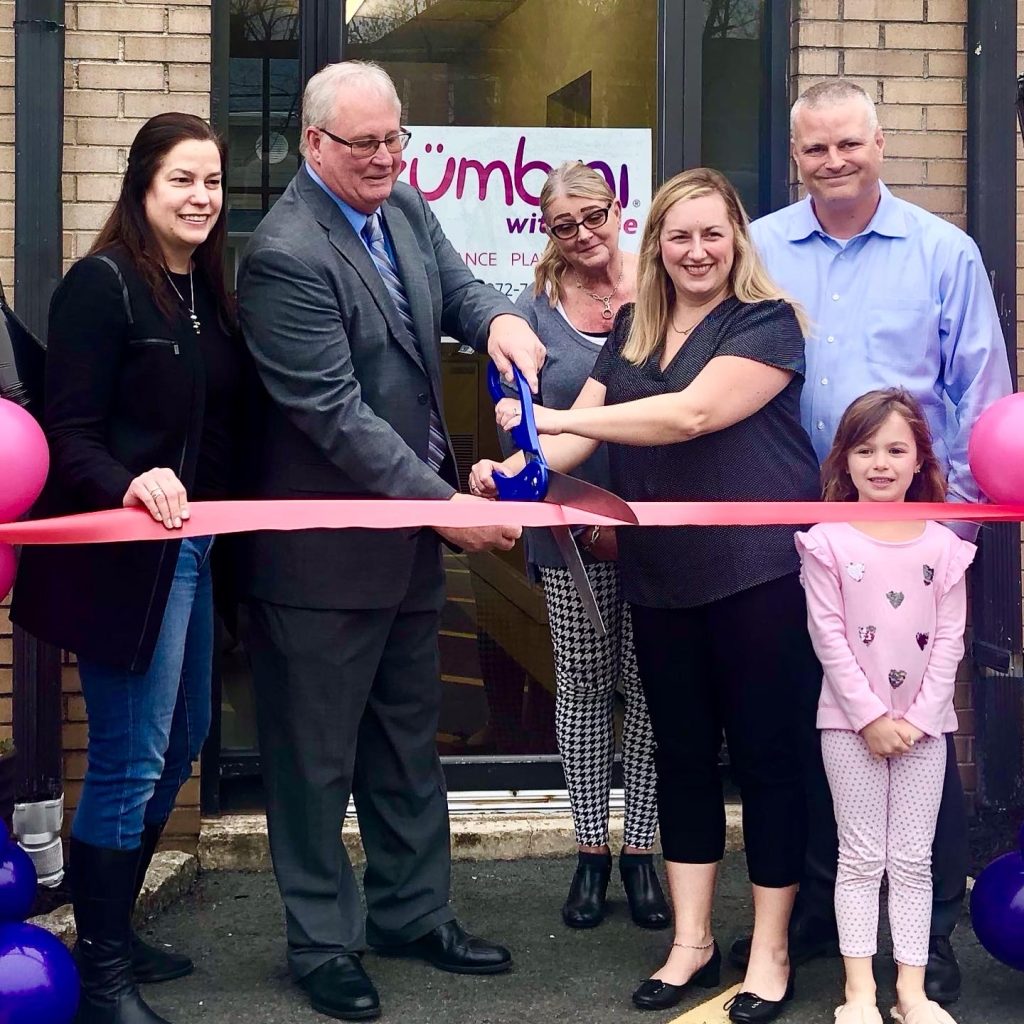 Lasota and her family celebrated the grand opening of her new studio with a ribbon cutting ceremony along with Mayor Al Morgan, Councilwoman Diane Bilicska, and Michele Elefante and Cindy Reis representing the New Providence Business Community.
"Welcome to the New Providence community," said Mayor Al after he cut the ceremonial ribbon. "There is no other facility like this in New Providence. We're very gratified that you are here."
Lasota started her business after having her daughter and moving to New Providence where she quickly brainstormed and researched different music and theater programs. She found the Zumbini LLC Franchise and began offering weekday classes, after school classes, and birthday parties. She had a vision of owning a studio and has reached that goal by opening Zumbini with Allie, a children's music and dance studio.
"I love what I do, and I think my passion really shows," said Lasota. "I put a lot of love into this studio and believe our community and children really need a place like this to explore."
Zumbini with Allie strives to introduce young children to music, movement, and rhythmic musical instruments while creating a bond between parents and their children of all ages. She provides children's music and entertainment for ages three months to age 12 offering the following services to local families and their children:
Zumbini Music and Movement Classes (for ages 0-4)
Zumba Kids Dance Classes (for ages 5-12)
Birthday Party Entertainment for Ages 1-12 (different entertainment packages available based on age)
Open Play in the Studio
"Zumbini with Allie, Children's Music Play Studio is a unique place for children who love music and dance," said owner Allie Lasota. "We even have a craft room for children to be creative and enjoy. Music is the foundation of everything we do."
Zumbini with Allie is open 7 days a week, Monday – Sunday from 9:30am-11:30am to a Drop in open Play session in the Studio for $20.
"We have music playing the entire time and children can dance, craft, play, and explore!" said Lasota.
Zumbini with Allie is located at 309 South Street in New Providence. Visit www.zumbiniwithallie.com for more information, call 908.872.7850, or email zumbiniwithallie@gmail.com.