Al's Vision
"Nice Place. Nice People"
My vision for New Providence is all about COMMUNITY… a welcoming, vibrant, safe, family friendly community that is affordable, close-knit, inclusively diverse, interactive, and fully engaged in all that a small hometown community can offer, with a thriving downtown and businesses that are promoted and feel supported, while actively advocating to keep our hard earned dollars within our community. Our growing and changing community should feel welcoming, safe, and engaging to everyone, encouraging participation, contributions, and volunteerism, while promoting an environment of neighbors helping neighbors, and hometown pride and spirit.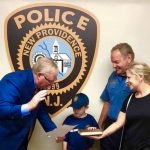 My vision for our children and for our families who work so hard to be here, who chose New Providence as their home, are able to live in a safe and thriving community that is welcoming, that watches out for each other, with a plethora of opportunities to connect and interact with other families forging together lifelong relationships. Hometown pride and spirit fosters volunteerism and generates tremendous community contributions. My promise is to continue to be New Providence's biggest advocate and cheerleader, fostering an environment that builds memorable childhoods on a firm foundation of education, citizenship, instilling personal responsibility, and developing a deep rooted love, and hometown pride for our community. I will continue to recruit, promote, and encourage volunteerism, doing all I can to make volunteering easier, less cumbersome, more supportive, and more appreciated. I will continue to strive to keep our costs down and services up in everything that I do as your Mayor.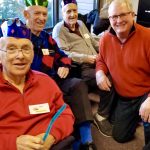 My vision for our seniors is to live in a culturally enriching and supportive environment with reliable services, engaging experiences, and opportunities that enhance our golden years, as well as benefit from our tremendous wisdom and experience pool. I will continue to support and encourage our seniors to stay in our community, and/or chose New Providence as their home, while continuing to find resources, and affordable solutions. I fully support the newly founded "New Providence – Our Community for All" organization which manages the Grotta Fund for Senior Care and promotes New Providence as a lifelong town.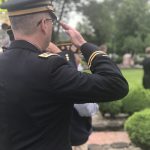 My vision for our veterans is to be honored for their service to our country and supported in every way possible way. I established New Providence's first Veteran's Council to help ensure that men and women receive all the benefits they deserve, are entitled to, and are proudly honored for their service to our country.